Workforce leasing
We respond to your changing staffing needs in an agile and quick manner. You will have the best doers and high-quality Finnish expertise at your service, around the world. Our employees are the best in their field and committed to abiding by our quality standards. Together, we are the safest choice and we guarantee the desired end result for the customer.
We get to work, no matter what size the project is. Our expert temporary staff is ready to work at a moment's notice in Finland and abroad. Our employees come with or without equipment, according to the contract and your individual needs.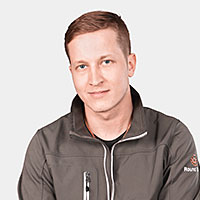 Markus Vepsäläinen
IWS
Foshan Guangzhou, Fiber-pipeline project. Workforce supply including mechanics, welders and management.
Foshan, China 2017